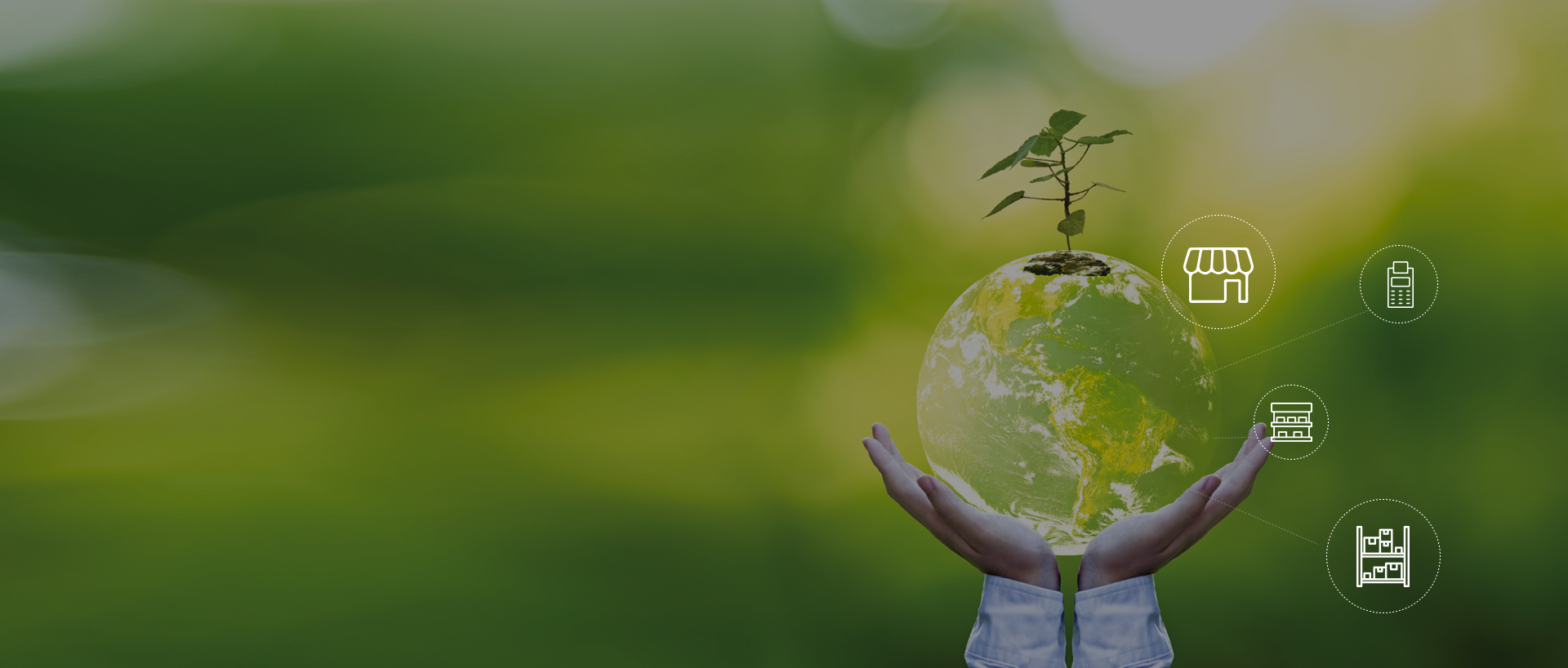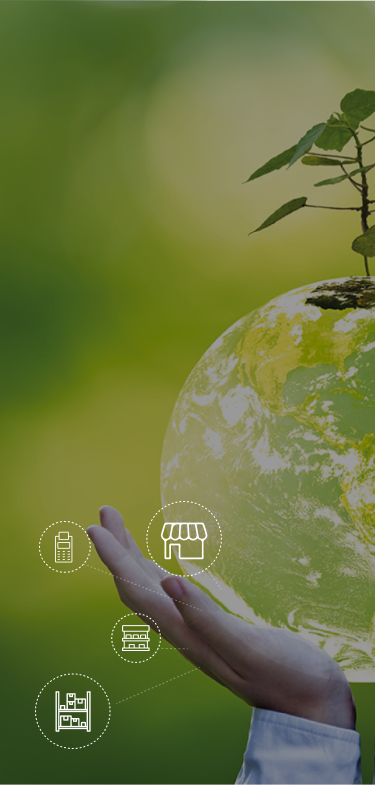 SUSTAINABLE GONDOLAS
Our Journey
to Sustainability
We approach sustainability in a holistic way, taking action across all our key areas of responsibility, from the sourcing of our raw materials to the end of life of our products. In line with this approach, the Ferrero Travel Market team launched a plan to reduce the environmental impact of our Point of Sale Materials (POSMs).
Sustainability has never been more important than it is today, but we must all go beyond small measures to bring about deep-rooted and long-lasting change in our businesses and in the wider industry.
The new Sustainable Gondolas are part of a holistic approach from Ferrero Travel Market to reduce our environmental impact, while also creating more sustainable point of sale engagement for our retail partners.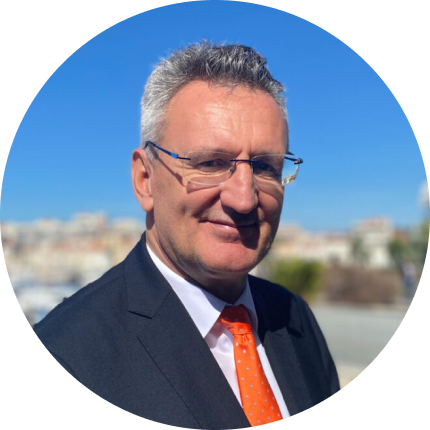 An holistic approach to sustainability

Rethink
We rethink the Gondolas considering a design and engineering process which will have less impact on the environment. The outcome is a new generation of fully modular Gondolas with stricter parameters in terms of sustainability.

Reduce
The gondola has a sustainable life cycle in mind: using the least materials possible through different production trials brings a reduction in the use of energy and a reduced quantity of materials.

Reuse
The new Gondolas can be easily reused thanks to their modularity, interchangeable graphics, and adjustable shelves. This makes the Gondola fitting to multiple purposes, for different product sizes displaying different brands.

Repair
The detachable parts allow to repair them in an easier way for a longer lifespan.

Refresh
The Gondola is solid, simple and can be easily refreshed for multi-purposes.

Recycle
The gondola was designed to be recycled at the end of its life, and recycled materials have been carefully chosen when technically possible.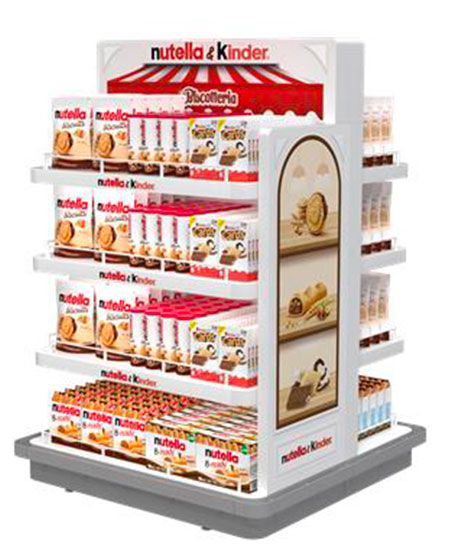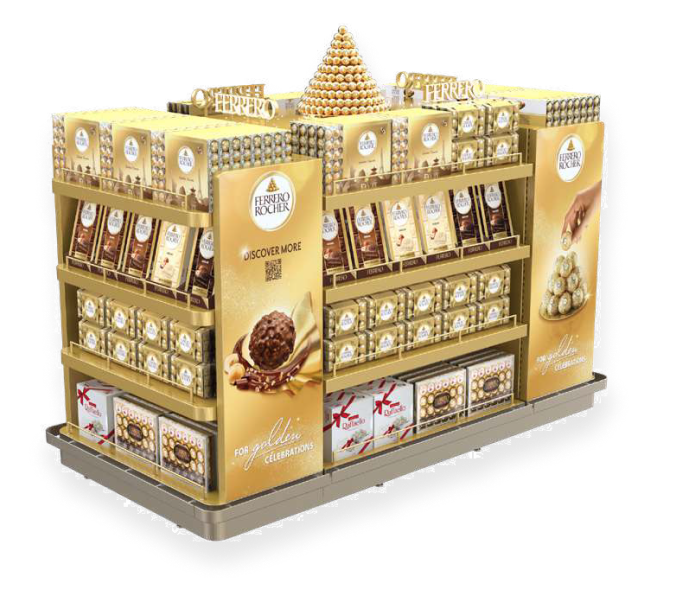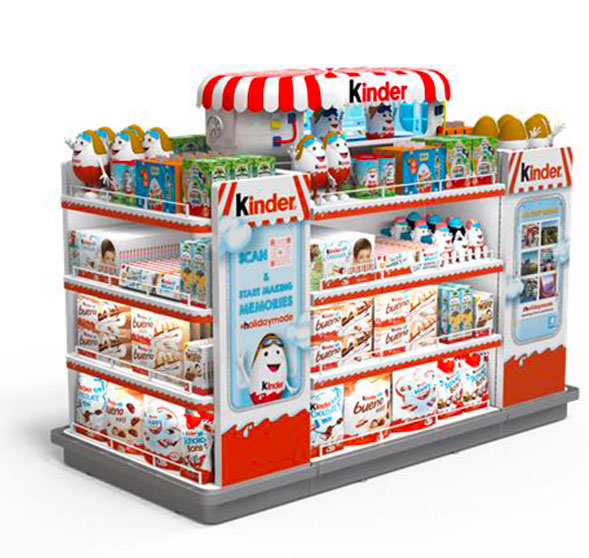 Waste-reducing

Multi-purpose
Adaptable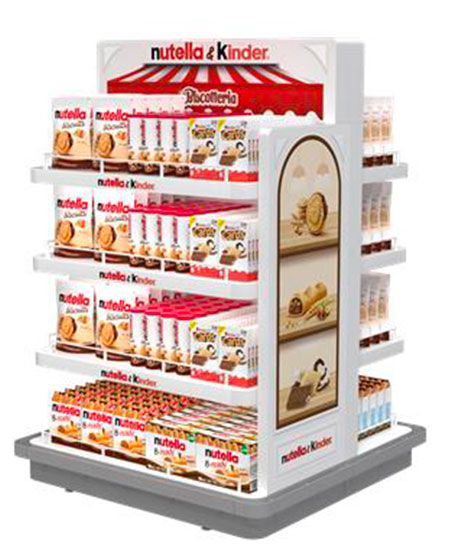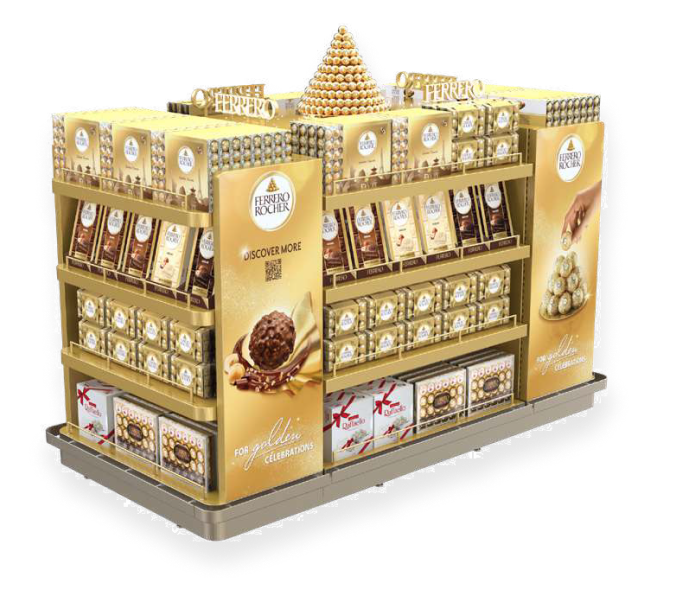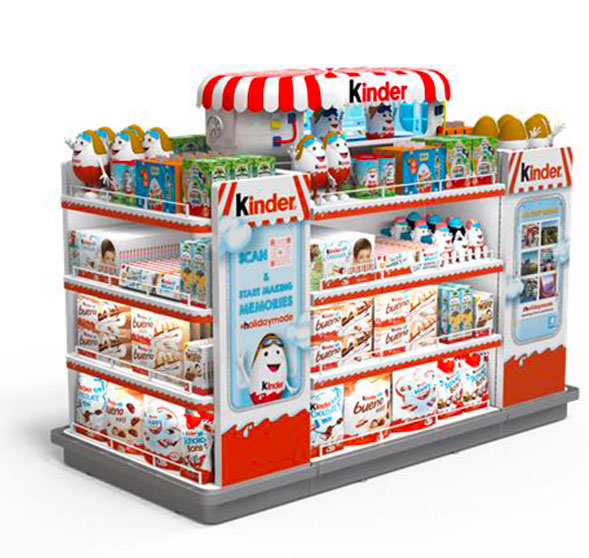 Where design and sustainability meet
This new fully modular design is crafted within strict sustainability parameters, while still upholding the highest standards of design and delivery that customers and partners expect from the brand.
By taking a bold approach to the life cycle of the products, Ferrero Travel Market has cut the energy and materials used to make the gondolas. On top of that, the modular nature of the Sustainable Gondolas means that they can be adapted to many purposes, with changeable graphics and adjustable shelving. As a result, they can be deployed for different purposes in a variety of locations and displaying different products from Ferrero's leading portfolio.
The adaptable nature of the Sustainable Gondola also makes it easier to repair and refresh, which reduces waste for long-standing partners within the travel retail market. Finally, the new materials used can be easily recycled to further cut the lasting environmental footprint.

Waste-reducing

Multi-purpose
Adaptable